Lucha Pinup
08/10/14 02:02 Filed in:
Work
This was a project that a friend of mine commissioned me to work on for one of his clients.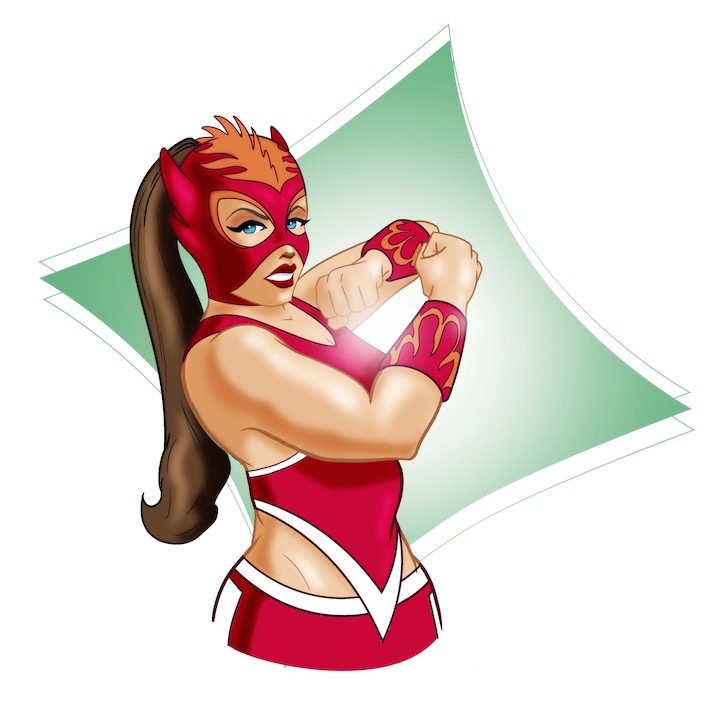 I had a friend of mine ask me to illustrate a female luchador for a logo. I did a little research online grabbing some scrap and reference that i thought would help and started doing some quick rough sketches based off the photos I found online.
My friend ended up deciding on the one on the bottom corner of the page.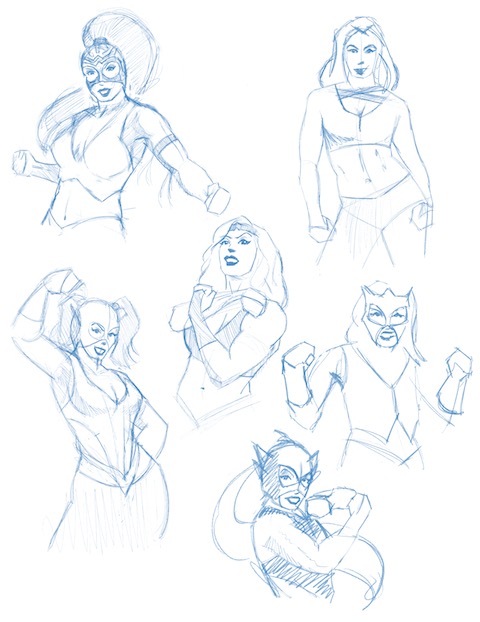 I cleaned her up a bit and inked her in Photoshop, working on playing with the line thickness to add some depth and texture to the drawing.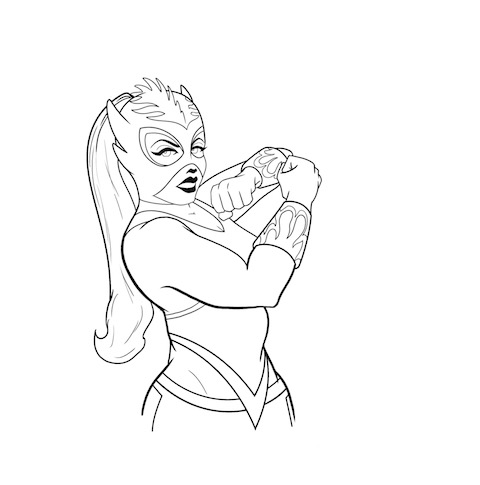 Not long soon after I finished the inking, the job was killed. Since my friend was going to do the color it stayed in black and white for a while, until I had some free time and decided to go back and polish it off for myself.